Powderhorn LSM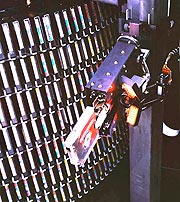 Performing up to 1,750 Tape Handling Operations, such as mounts and dismounts to Library attached drives, every hour of every day can make these robotic assemblies seem indestructible. Which can make your customers very happy.
Until they stop working.
Make sure that your staff have the right training and support to keep your customers happy.