eCommerce Services
Selling your products and services online couldn't be simpler. Contact us for more information to help you decide if you should.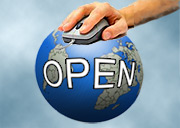 As an online trader you're ready to accept credit card payments from around the world, 24 hours every day.
To find out if your company could benefit from one of our ecommerce solutions, call 01964 650780 or email us at support@dlsupport.com to discuss your requirements and let us know about your business.